COVID-19 provisions have place in care planning
According to Jennifer E. Peck, OSBA board-certified specialist in estate planning, trust and probate law, planning for illness, incompetency and death has never been more important than it is during the COVID-19 pandemic.
This article, written by Becky Raspe, originally appeared on ClevelandJewishNews.com on December 9, 2020.
When creating a care plan, consider all options and outcomes regarding health and aging. With a long list of things to consider already, 2020 added another health condition to consider – the COVID-19 virus.
According to Kim Fullerton, administrator at Wexner Heritage Village in Columbus, and Jennifer E. Peck, OSBA board-certified specialist in estate planning, trust and probate law at Solomon, Steiner & Peck, Ltd., in Mayfield Heights, care plans should be created, or adjusted, with consideration to the pandemic.
"Planning for illness, incompetency and death has always been important," Peck said. "However, initiating, revisiting and communicating during the pandemic has become critical."
To help people better understand their options, Peck explained many clients tend to wait until their 60s approaching retirement to begin this type of planning. But with the pandemic, we've seen that COVID-19 does not discriminate based upon age, she said.
"So, the first step is for those ages 18-plus is to initiate a plan," she said. "When we are young adults, we often think we are indestructible. Unfortunately, we've seen that no one is indestructible. Once we reach the age of 18, parents cannot automatically make medical or financial decisions anymore. So, even just beginning with a healthcare power of attorney and living will declaration can be critical for young adults to allow parents to make medical decisions for them if they become unable to do so."
In older age groups, like the 30s, 40s and 50s, Peck stated they tend to be so involved in their careers, children and life, that they might not have considered care plans yet. But again, COVID-19 shows it would be a mistake to not initiate these plans earlier on.
"Not only must they consider who can legally make medical and financial decisions for them, but who will take care of their children if they are incapacitated or pass away?" she said. "What about who will care for their furry children if they are in the hospital? Initiating a plan is critical for all of those reasons, especially now when we may not have any warning before illness kicks in."
Though there are many aspects of a care plan, Fullerton placed importance on understanding assisted living, memory care, long-term care and physical therapy rehabilitation options while living in the pandemic.
"It's a good idea to familiarize yourself with the facility's COVID response and safety measures," she noted. "Some of the things you can check are: their state survey history for infection control; their health screening and testing processes they follow for residents and staff; policies and procedures about independent and assisted living residents leaving the facility and coming back, especially overnight; availability for testing and how they test residents and staff; how they educate staff and residents on COVID updates; and available information on their website."
Fullerton explained families shouldn't let the pandemic pressure them to wait to move to a care community if that level of attention is needed.
"Contrary to public perception, many of our families have told us they feel their loved one is safer with us than if they were living alone," she said. "Our safety measures, regular testing and ability to provide all meals, activities and socializing in-house is safer than them grocery shopping and visiting others outside of their home."
The pandemic also presents itself as the perfect time to revisit existing plans, Peck said.
"First, your healthcare wishes may change as we learn the multitude of ways COVID-19 is affecting people," she explained. "Do you want a feeding tube? Do you want to be put on a respirator? Your previous wishes may be different than they are now. Secondly, if your documents are older, you may need to revisit them to update the people you have appointed as executor, power of attorney and guardian of your children, for example."
Peck noted communication is especially critical when expressing wishes.
"While communication is always important, now it is even more critical from a timing perspective," she said. "Your agents and physicians and family members should be advised that you have estate planning documents such as a power of attorney, healthcare power of attorney and living will declaration. They also should know how to access these documents. Keeping them 'safe' in a safe deposit box is not going to be helpful if you fall ill and no one can access the box."
Estate Planning
Start to Plan Your Estate in 4 Steps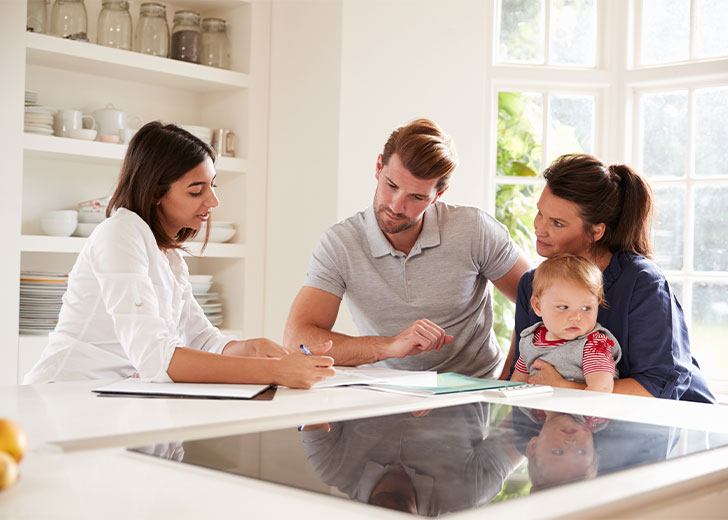 Estate Planning
Should You Set Up An Irrevocable Trust?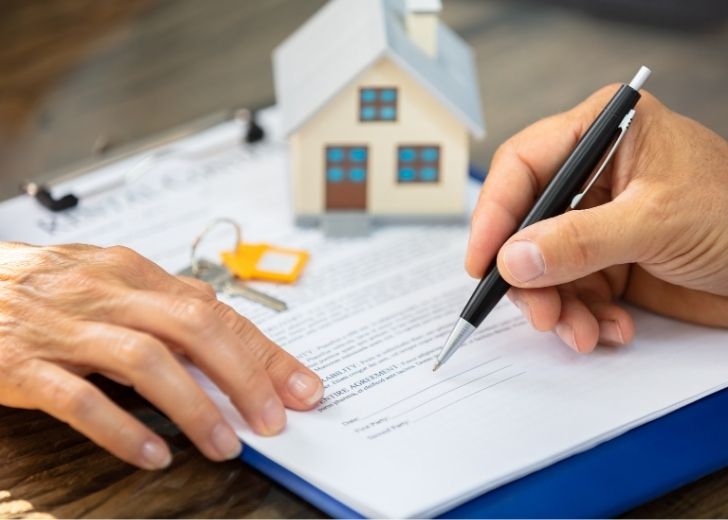 Estate Planning
All About Transfer on Death Deeds: Your Questions Answered